Our Members
Our Membership is comprise entirely of volunteers. Those wishing to lead are encouraged to sign up to head a committee.
Voter Registration - Plan voter registration efforts.
Outreach - Partner with the Party and other Clubs and Caucuses.
Programming - Identify local Issues, Action Items and Club Agendas.
Campaign - Train precinct captains.
Fundraising - Organize recruitment and fundraising events.
Membership - Recruit new members.

Our Board
Our board is elected every two years by the members.
Horacio Sierra, President
Horacio Sierra was born and raised in Miami, Florida by Cuban exiles (Horacio, La Habana and María, Manzanillo). He earned his BS in Communication from the University of Miami and his Ph.D. in English from the University of Florida. Inspired by stories his grandfather would tell about attending high school and college in the U.S. when President Franklin Delano Roosevelt instituted the New Deal to combat the Great Depression, Horacio has been a lifelong Democrat. Horacio believes in the importance of inclusive and well-funded systems of public education, public health, and public parks to improve everyone's quality of life. As a leader of the Cuban-American Democratic Club, he hopes to increase the number of Cuban Americans voting for Democrats and support Cuban-American Democratic elected officials who champion the First Amendment rights that are forbidden under Cuba's Communist regime.
Horacio Phot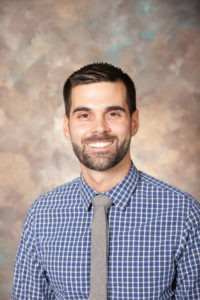 Alina Pacheco, Vice President
Alina Pacheco is a Cuban-American born and raised in Miami, Florida. She is a Florida State University graduate and currently works as the e-commerce manager of a manufacturing company in Miami. She is involved because she thinks it is important to contribute to a better future. She considers it her duty and responsibility to do her part to protect our way of life and our country.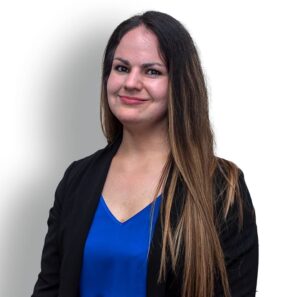 Alfred Soto, Secretary
Alfred Soto, born in Columbus, MS and raised in Miami, is a visiting professor of Communications at Florida International University and a music journalist. A progressive, who believes in a robust state and federal guarantee of our rights under the Fourteeth Amendment, he runs the political and arts website "Humanizing the Vacuum"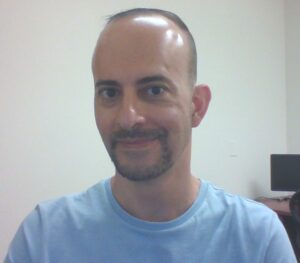 Darien Borges, Vice President
Darien Borges is a Miami native and a lifelong Democrat. A former attorney by trade, Mr. Borges is currently a strategist and organizer for a national progrressive non-profit organization. Politically active since his teenage years, Mr. Borges has advocated against racial injustice and in favor of women's rights and LGBTQ+ rights among many causes. As a member of the Cuban American Democrats he is passionate about expanding the club as well as using it as a platform to combat the gross disinformation among some in the Cuban American community. Mr. Borges also gives back to his community through various initiatives including his service as a Guardian ad Litem for children in need. He is also the co-host of Pero Let Me Tell You, a highly rated podcast which interviews influencers and celebrities that are part of the Hispanic/Latino community.
Lidia Calderin Moore, Treasurer
Lidia Moore was born in Havana and spent the first 3 years of her life in her family's beloved small town of Artemisa. She arrived in Miami in 1962 and grew up in Florida beach towns returning to Miami as a teenager. She raised her family of five children (twins & triplets!) with her husband Gregg in Miami. Lidia earned a B.S. in Math from the University of Florida and an M.S. in Computer Science at Florida Atlantic University and worked in Information Technology for many years. Today she teaches computer science. Her political passions include access to health care for all, equality for all and an end to gun violence. She longs to see the day when Cuba is no longer governed by a repressive regime and has normal relationships with the U.S.A.